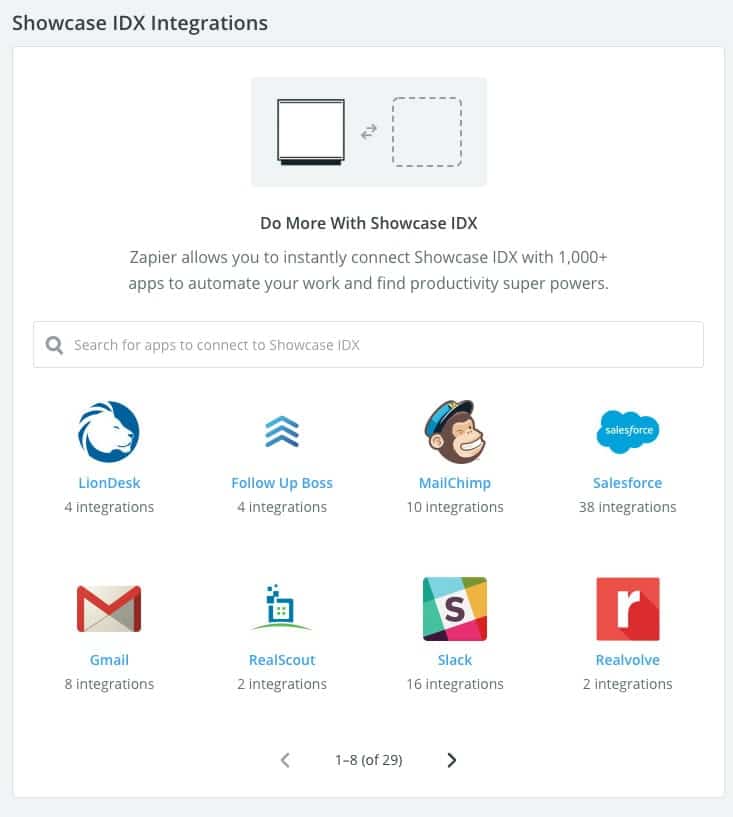 We've had a beta integration with Zapier for years, but we're happy to announce that we are now full integration partners that will allow you to do more with Zapier and Showcase IDX.
Zapier allows you to instantly connect Showcase IDX with over 1,000 apps to automate lead and message distribution and be more productive with your lead data.
Zapier integrations are also now accessible from the Integrations Page in the agent admin.